Overview
Overview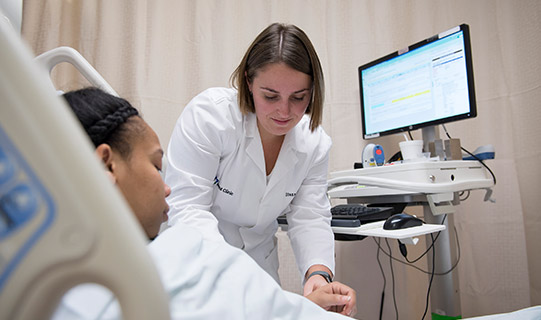 As one of the leading providers of specialised medical care in the world, Cleveland Clinic currently employs over 24,000 nursing professionals at facilities throughout the US, Canada and Abu Dhabi. Cleveland Clinic is internationally recognised for our high-quality, patient-centred model of care, and believe our nursing staff play a pivot role in delivering exceptional patient safety and outcomes.
Standards of quality in nursing are maintained by our institute for nursing excellence in Cleveland, which oversees the practice and education of nursing professionals throughout the Cleveland Clinic's health system.
To continue our legacy of world-class care, we are looking for top quality nurses to join our team at Cleveland Clinic London.
There will be opportunities across all of our clinical specialties and across all wards and departments including Intensive Care, Theatres, Interventional Radiology, and Endoscopy.
We will be recruiting for the following roles:
Ward/department managers.
Ward/department sisters.
Senior staff nurse.
Staff nurses.
Clinical nurse specialists.
Advanced nurse practitioners.
Cleveland Clinic London will be a fast-paced, technologically advanced environment allowing nurses to learn, grow and remain professionally challenged while shaping their careers according to their own interests.
Given our focus on research and education, our nurses will have the opportunity to work on the cutting edge of nursing care, with an innovative approach to patient care.
Express your interest in working at Cleveland Clinic London and sign up to receive more information on employment opportunities.
"What excites me most about the future of nursing at Cleveland Clinic London is the idea of marrying the best practices of nursing care Cleveland Clinic is known for with the best practices of the UK to deliver exceptional care to the people and communities in London."
- Deborah Small, DNP – Chief Nursing Officer
Leadership
Leadership
Sheila A Miller, DNP | Chief Nursing Officer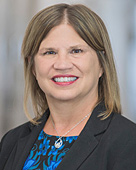 Sheila A. Miller, DNP is responsible for leading the nursing strategy and practice at Cleveland Clinic London. Dr. Miller is a global healthcare leader with expertise in quality patient care strategies, relationship building, team management and more. With 35 years in professional nursing, she has spent much of her healthcare career in leadership positions. Since 2009, Dr. Miller has served as a chief nurse for the Cleveland Clinic health system. She held the role at three different hospitals in Ohio, U.S., most recently at Cleveland Clinic Akron General health system, before joining Cleveland Clinic London in early 2023.