For Medical Professionals
Find a variety of helpful tools for medical professionals including education, career opportunities, information about referring a patient, and executive resources from Cleveland Clinic London.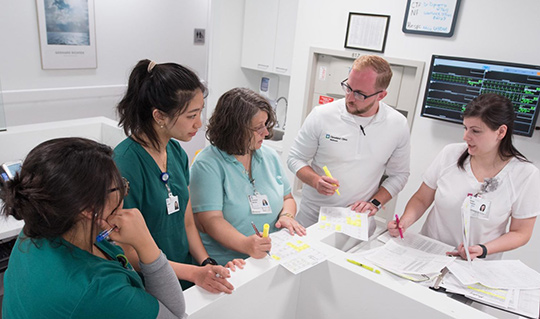 Work With Us
A place where you can be your best
Since we started in 1921, we've worked together to foster a culture of teams working together, always putting patients at the heart of everything we do. Everyone at Cleveland Clinic is listened to and empowered to make an impact ensuring that as we grow, you grow as well.
At Cleveland Clinic London we'll be focusing on four key areas — Heart and Vascular, Digestive Disease and Surgery, Orthopaedics and Neurosciences — taking the best of our learnings from our almost 100 years of heritage. We'll also be collaborating with local experts to ensure that we're constantly learning and improving the quality of care that we provide to our patients.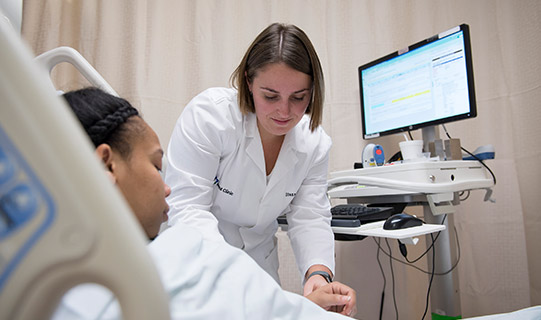 For Nurses
As one of the leading providers of specialised medical care in the world, Cleveland Clinic currently employs over 24,000 nursing professionals at facilities throughout the US, Canada and Abu Dhabi. Cleveland Clinic is internationally recognised for our high-quality, patient-centred model of care, and believe our nursing staff play a pivotal role in delivering exceptional patient safety and outcomes.
Cleveland Clinic London has a fast-paced, technologically advanced environment allowing nurses to learn, grow and remain professionally challenged while shaping their careers according to their own interests.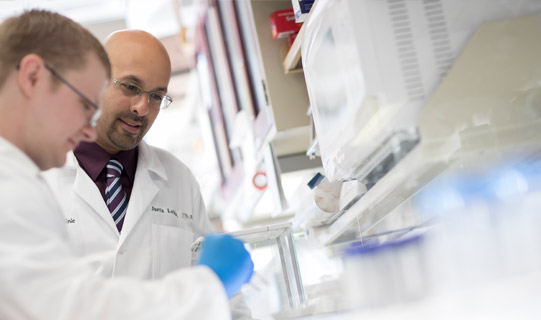 Research & Education
At Cleveland Clinic, we are always striving to learn and innovate. Nowhere is this more apparent than through our focus on research and medical education.
As a multispecialty academic medical centre, we integrate clinical and hospital care with research and education and are proud to manage the world's largest continuing medical education programme.
This focus on research and education is a core part of our mission at Cleveland Clinic London, under the leadership of Tommaso Falcone, MD Chief Academic Officer & Chief of Staff.