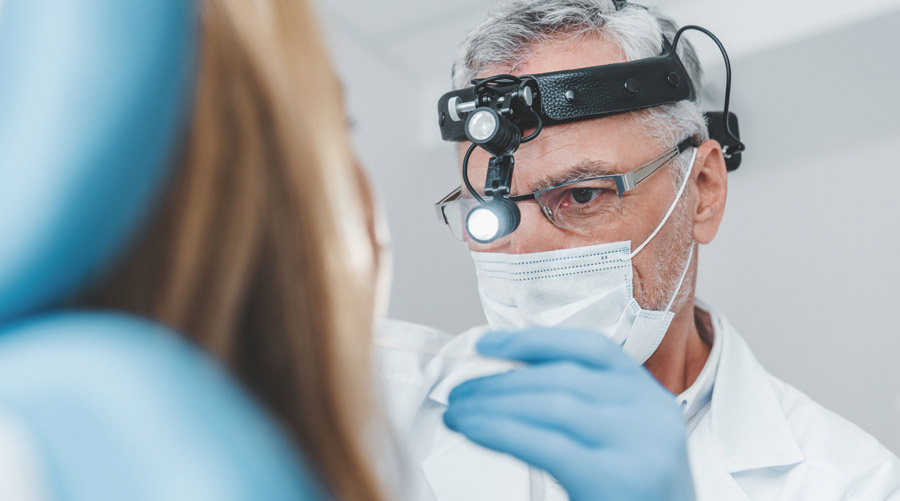 At Cleveland Clinic London, we treat the full range of head and neck problems, from common concerns to complex cancers of the ear, nose, throat and thyroid. Our team of consultants has the specialised skills and knowledge to give you the best possible care, no matter your needs.
We offer a multidisciplinary team-based approach to ear, nose, throat (ENT) and thyroid conditions. Our experts use the latest technology and minimally invasive techniques to get the best outcomes for our patients. You will receive expert diagnosis and treatment from a highly experienced head and neck team.
Head & Neck Care: Why Choose Cleveland Clinic London?
Our team of specialists are leaders in their fields. They can help with a range of common and complex ear, nose, throat and thyroid conditions. We offer:
Minimally invasive techniques: Cleveland Clinic London's team is trained in the newest and least invasive procedures, including laser and robotic surgery, to reduce recovery time and give you the best outcomes.
Advanced technology and state-of-the-art facilities: Our hospital and outpatient centre are equipped with the latest technology and designed for the best possible patient experience.
One-stop services: Patients with a neck or thyroid lump receive one-stop care from expert radiologists and surgeons. You have an ultrasound and biopsy of the lump and meet with a surgeon during the same visit. Our team of specialists delivers prompt care so we can start your treatment as soon as possible.
Comprehensive ear and hearing assessment: You can have an ENT consultation and audiology assessment during the same visit. This convenient service helps your team reach a diagnosis faster and develop a treatment plan that meets your needs.
Team-based approach: We offer a multidisciplinary approach to deliver world-class care. We also work closely with oncologists at The London Clinic, so our patients with head and neck cancer can access comprehensive radiotherapy and medical oncology services.
Virtual and face-to-face appointments: You have both virtual and in-person appointment options so you can receive care on your schedule and in a location that best suits you.
Head & Neck Care at Cleveland Clinic London: Conditions We Treat
Our experienced team treats a range of conditions of the ear, nose, throat and thyroid.
Ear
Conditions of the ear that we treat and services that we provide include:
Barotrauma, an ear injury due to water or air pressure.
Cochlear implants, devices that may restore hearing.
Ear discharge.
Ear tubes (grommets).
Otosclerosis, abnormal bone growth in the middle ear that causes hearing loss.
Tinnitus, ringing or other sounds in the ear.
Vestibular balance disorders, disease or injury to the inner ear that causes dizziness and balance problems.
Nose
Conditions of the nose that we treat include:
Throat
Conditions of the throat that we treat include:
COVID-19-related airway, voice and swallowing disorders.
Complex airway issues, cancerous and non-cancerous conditions of the windpipes that impact speech and breathing.
Hoarseness and voice disorders.
Laryngitis.
Swallowing disorders.
Head, Neck & Thyroid
Conditions of the head, neck and thyroid we treat include:
Goitre, an enlarged thyroid gland.
Head and neck cancer.
Neck lumps.
Thyroid lumps (nodules).
Thyroid tumours.
Head & Neck Treatments and Surgeries
Our head and neck diagnostic and treatment unit is a one-stop clinic for your ENT or thyroid consultation and diagnostic tests. Here, we develop your treatment plan and arrange any surgical procedures.
Learn about the wide range of services we offer:
Diagnostic tests
Endoscopy: During this procedure, your doctor uses a thin, flexible tube with a light and camera to look inside your body. They examine images on a screen to help make a diagnosis and determine the best treatment options.
Laryngoscopy: Your doctor uses a hollow tube with a light attached (laryngoscope) to look at your voice box (larynx) and throat.
Microlaryngoscopy: Your doctor inserts a laryngoscope through your mouth to look at your larynx to find and treat problems with your voice box. You'll be asleep (general anaesthesia) during this procedure. They can take a sample (biopsy) of the voice box lining if they find any areas of concern.
Head and neck surgeries
General head and neck surgeries we perform include:
Head and neck cancer surgery: Our surgeons remove cancerous tumours. If you need radiation therapy and chemotherapy as part of your treatment, we partner with The London Clinic to ensure you receive comprehensive care.
Laser surgery: We offer minimally invasive laser surgery to treat some head and neck cancers. Laser surgery provides effective cancer treatment while avoiding many quality-of-life problems that can come with treating head and neck cancers — including trouble with eating and swallowing and voice difficulties.
Parotid surgery: Your surgeon removes part or all of your parotid glands, located in front of your ears. Parotid glands make saliva that helps you chew and digest food.
Robotic surgery: We provide minimally invasive transoral robotic surgery for removal of head and neck tumours. We also use robotic surgery to treat snoring and obstructive sleep apnoea.
Salivary gland surgery: Your surgeon removes salivary gland cancer as well as all or some of the surrounding salivary gland.
Surgeries to correct or repair ear conditions include:
Ear surgery: We use surgery to prevent ear discharge and pain and to improve hearing.
Surgeries to correct or repair nasal conditions include:
Endoscopic sinus surgery: This procedure relieves sinus blockages. Your doctor uses a thin camera with a light (endoscope) to view your sinus tissues. They can remove diseased or obstructive tissue if needed.
Rhinoplasty (nose reshaping): We use this procedure to improve breathing problems or fix abnormalities caused by birth defects or trauma.
Septoplasty: We use surgery to fix a deviated septum.
Surgeries to correct or repair throat conditions include:
Snoring surgery: We use minimally invasive surgical treatments to remove or shrink excess tissue and improve snoring.
Tonsillectomy: Your doctor may remove your tonsils if you have trouble breathing while sleeping or frequent tonsil infections or tonsil stones.
Voice and swallowing surgery: Our surgeons offer treatments to improve voice and swallowing issues.
Surgeries to correct or repair thyroid conditions include:
Parathyroid surgery: Your surgeon removes part or all of your parathyroid glands, which regulate your phosphorus and calcium blood levels. Abnormal glands can lead to harmfully high levels of calcium in your blood.
Thyroidectomy: Surgeons remove all or some of your thyroid gland. We use this surgery to treat thyroid disease and thyroid cancer.
Thyroid nodule surgery: Surgeons remove unusual lumps (nodules) in your thyroid glands. This procedure treats cancer, obstructive symptoms (such as difficulty swallowing or breathing) and suspicious nodules for testing.
Learn More
Contact us or call +44 20 3423 7500 to make an appointment or learn more about our head and neck care services.