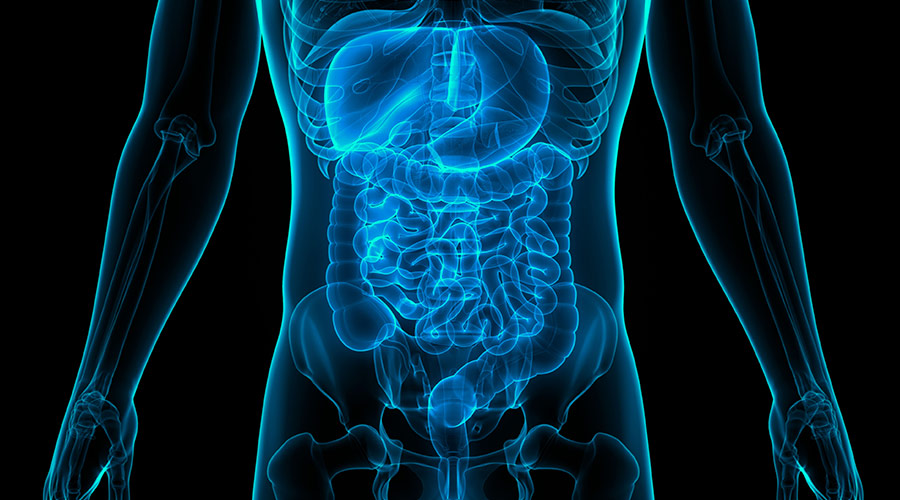 Cleveland Clinic London is home to a team of renowned gastroenterologists that specialises in diagnosing and treating common and complex GI and liver concerns. They use the latest medical therapies and minimally invasive techniques to optimise your long-term digestive health.
Private Gastroenterologists: Why Choose Cleveland Clinic London?
Highlights of the gastroenterology programme at our Digestive Disease and Surgery Institute include:
Innovative techniques: Our experienced gastroenterologists use endoscopy, a minimally invasive procedure, to treat many conditions. We offer transoral incisionless fundoplication (TIF) for acid reflux (heartburn) and endoscopic radiofrequency ablation (using heat to destroy diseased tissue) for Barrett's oesophagus. We also offer bariatric endoscopy for weight loss, including intragastric balloons and endoscopic sleeve gastroplasty (ESG).
Attentive surveillance: Disorders or infections that cause chronic inflammation or damage to tissues in your GI tract can raise your risk for cancer. We closely monitor your digestive health and perform thorough diagnostic testing to spot precancers as early as possible. In many cases, we can remove early-stage cancers without major surgery.
Collaborative care: Consultants work with a team of digestive disease experts to assess your case and review all your treatment options. You receive a care plan tailored to your needs, built by a panel of experts in gastroenterology, endoscopy, colorectal surgery and hepato-pancreatico-biliary (HPB) surgery.
International recognition: Our London location continues the Cleveland Clinic tradition of excellence. Cleveland Clinic is ranked No. 3 in the U.S. for Gastroenterology & GI Surgery by U.S. News & World Report. Patients in the U.K. now have access to this exceptional standard of care, provided by gastroenterologists who are leaders in their fields.
Digestive Diseases We Diagnose and Treat
Our gastroenterologists diagnose and treat a broad range of conditions, including:
Our Treatments and Services
Some GI conditions improve with medication, dietary changes or lifestyle modifications. But if your symptoms don't improve with conservative therapies, we may recommend endoscopy to further evaluate your condition. In some cases, we can also use minimally invasive endoscopic procedures to treat your condition.
We offer:
Colon and small bowel video capsule endoscopy: You swallow a tiny capsule that contains a wireless camera, which takes pictures of the inside of your bowel. It's a less invasive alternative to colonoscopy.
Colonoscopy: A colonoscopy examines the inside of your bowel and evaluates common gastrointestinal symptoms, such as rectal bleeding, unexplained weight loss or changes in bowel habits.
Endoscopic IBD therapy: These minimally invasive procedures treat IBD-related complications, including strictures (scar tissue) and precancerous lesions.
Endoscopic intragastric balloon placement: We use endoscopy to place a saline-filled balloon in your stomach, which has been demonstrated to aid weight loss.
Endoscopic retrograde cholangiopancreatography (ERCP): Combining endoscopy and X-rays, ERCP diagnoses and treats problems affecting the liver, pancreas, gallbladder and bile ducts.
Endoscopic sleeve gastroplasty (ESG): ESG is a minimally invasive alternative to bariatric surgery. We perform the procedure entirely through the mouth and throat, so you don't have incisions in your skin.
Endoscopic ultrasound (EUS): This procedure combines endoscopy and ultrasound to create images of the oesophagus, stomach, pancreas, gallbladder or small intestine.
Radiofrequency ablation for Barrett's oesophagus: We use heat to destroy diseased tissue in your oesophagus. Removing abnormal lesions may prevent oesophageal cancer.
Transoral incisionless fundoplication (TIF): This endoscopic procedure treats acid reflux and heartburn related to GORD. Gastroenterologists recreate the valve that prevents stomach acid from entering the oesophagus.
Learn More
Contact us or call +44 (0)20 3423 7500 for more information about gastroenterology services.