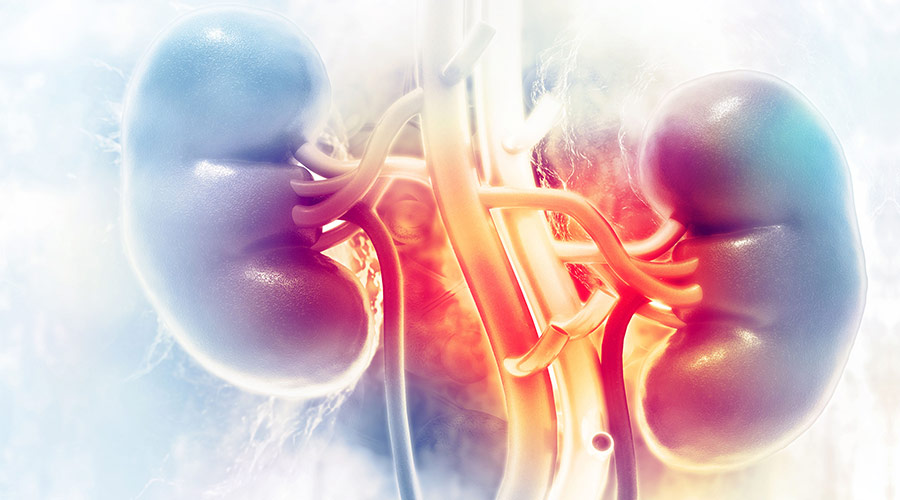 World-class urological care is available at Cleveland Clinic London. Our renowned institute is home to the U.K.'s leading urologists and urological surgeons. We provide the latest treatments for all conditions affecting the kidneys, ureters, bladder, prostate and male reproductive organs.
Our experts specialise in uncommon and hard-to-treat cases. Even if you think you're out of treatment options, we can help.
Urology and Urological Surgery: Why Choose Cleveland Clinic London?
Highlights of our world-class urology programme include:
Team approach: Urologists and urological surgeons work with gynaecologists, colorectal surgeons, nephrologists and other experts at Cleveland Clinic London. We've gathered all the specialists you need in one place, so you receive complete, streamlined care for any condition.
Robotic surgery leaders: Our team includes urological surgeons who are world leaders in robotic surgery, with more than 500 medical publications between them. They use the latest generation da Vinci® surgical system to treat prostate, kidney and bladder cancers. Our surgeons have collectively done over 10,000 robotic surgeries for urological cancers. They continue to develop new techniques to deliver the best possible outcomes.
Advanced pelvic floor care: We have a unique and integrated programme for pelvic floor dysfunction. A multispecialty team combines innovative urodynamic testing with surgical expertise to care for conditions like urinary incontinence, pelvic pain and pelvic organ prolapse. We offer minimally invasive treatments, such as sacral nerve stimulation (SNS) for overactive bladder and faecal (bowel) incontinence.
Focus on preserving prostate function: We offer revolutionary, hard-to-find treatments for prostate cancer that lower the risk of side effects. We have experts specialising in Retzius-sparing robotic prostatectomy, which greatly helps with urinary continence recovery after prostate cancer surgery. We also offer nerve-sparing robotic prostatectomy to improve sexual function recovery and other minimally invasive surgeries for prostate cancer and benign prostate diseases.
Advanced diagnostic techniques: We offer state-of-the-art MRI, CT and ultrasound, as well as the most precise and advanced prostate biopsy techniques. We work with highly skilled uroradiologists in a collaborative fashion to ensure patients are diagnosed quickly and accurately, regardless of the complexity of their condition.
Urological Treatment at Cleveland Clinic London
Genitourinary Conditions We Treat
We care for common and complex conditions of the urinary tract and genitals, including:
Treatment for Urological Cancers
Our featured treatments for urological cancers include:
Ablative therapies for urological cancers: These procedures use very high or low temperatures to destroy tumours. We offer radiofrequency ablation (RFA), cryotherapy, embolisation and other minimally invasive therapies to target small tumours and provide cancer control without significant side effects.
Robotic cystectomy: Surgeons perform this highly complex operation to remove the bladder. Cleveland Clinic London is home to internationally renowned bladder cancer surgeons who specialise in minimally invasive robotic techniques. We may pair this procedure with ileal conduit urinary diversion to create a new way for urine to pass out of the body after bladder removal or with the creation of a new bladder (neobladder) so there is no external bag. Our specialists are among only a few surgeons in the U.K. to perform these complex procedures entirely robotically.
Robotic nephrectomy: This procedure is a partial or radical removal of the kidney. We also use robotic or open techniques to perform nephroureterectomy, a procedure to remove the renal pelvis, kidney, ureter and bladder cuff. Our team has extensive experience performing these procedures and consistently produces exceptional results.
Robotic prostatectomy: In this minimally invasive surgery, the surgeon uses robotic equipment to remove the prostate. The robotic technique results in a shorter recovery, fewer complications and reduced hospital stay. Our experts also perform specialised robotic techniques that may prevent side effects such as incontinence and erectile dysfunction.
Transurethral resection of bladder tumour (TURBT): Surgeons remove early-stage bladder cancers through the urethra using minimally invasive techniques, without the need for complete bladder removal.
Treatments for Other Genitourinary Conditions
Additional treatments for common and complex genitourinary conditions include:
Penile implants to treat severe erectile dysfunction in men.
Kidney stone treatments including shock wave lithotripsy (SWL), ureteroscopy (URS), percutaneous nephrolithotomy (PCNL) and laser fragmentation of bladder stones.
Minimally invasive enlarged prostate treatments including holmium laser enucleation of the prostate (HoLEP).
Robotic pyeloplasty to correct ureteropelvic junction obstructions.
Sacral nerve stimulation for overactive bladder.
Transurethral resection of the prostate (TURP) for benign prostatic hyperplasia (BPH).
Urethroplasty for urethral strictures.
Digestive Disease & Surgery Self-Pay Services
Whether you need a private colonoscopy, care for an existing condition like IBS or sleep apnoea, or a surgical procedure for a hernia, weight loss or something more complex, we provide clear pricing and fast access to leading consultants so you can get back to full health as soon as possible. Find out more.
Learn More
Contact us or call +44 (0)20 3423 7500 for more information about our urology services.