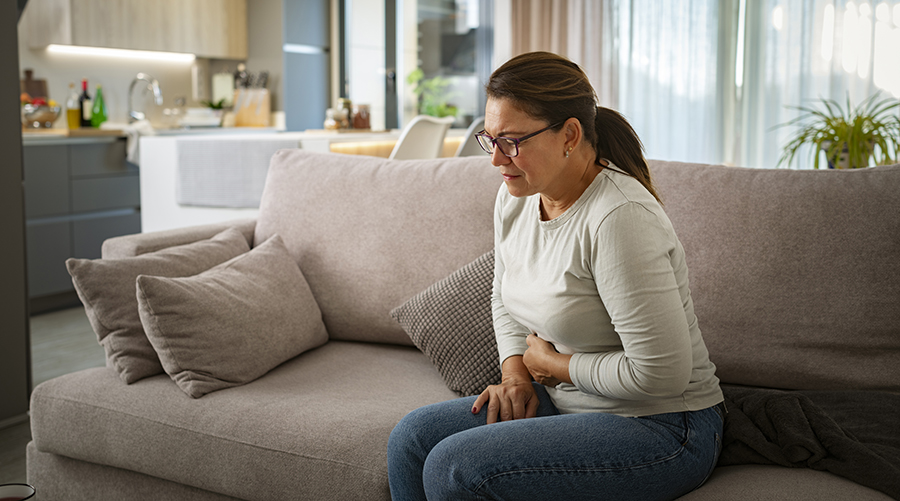 At Cleveland Clinic London, we provide exceptional care for people with inflammatory bowel disease (IBD). Our skilled IBD experts offer a multidisciplinary approach, working with many specialists to create a personalised care plan that's right for you.
We use the latest diagnostic tests to evaluate your condition. Patients with IBD often require long-term monitoring, so we work with you to find the most effective treatment options that help control your symptoms. Our goal is to help you have the best possible quality of life.
Inflammatory Bowel Disease: Why Choose Cleveland Clinic London?
Our world-class team of specialists examines your condition and creates the best solution for your needs. We offer:
Leading consultants: Cleveland Clinic London's highly qualified team members are leaders in their fields, with a variety of expertise in diagnosing and treating inflammatory bowel conditions.
Specialised tests and personalised treatments: Our experienced consultants offer the latest tests to diagnose your condition and develop a treatment plan. We design individualised treatment options based on your situation and lifestyle.
Team-based care: Our medical team uses a multidisciplinary approach, working together to provide you with the highest level of care. Gastroenterologists, surgeons, dietitians and skilled nurses with specialised training in IBD guide you through the diagnosis and treatment process.
Virtual and face-to-face appointments: We offer both virtual and in-person appointment options. You can also come to us for second opinions. You can receive care on a schedule and in a location that best suits you.
Inflammatory Bowel Disease Treatment at Cleveland Clinic London
Your initial inflammatory bowel disease appointment can be either face-to-face at our hospital, through videoconferencing or by telephone. When possible, we offer same-day appointments.
For hospital appointments, you have on-site access to any diagnostic tests or investigations needed, such as MRI, all on the same day. We then quickly book a follow-up appointment with an appropriate consultant to talk about your next steps.
Inflammatory Bowel Disease Conditions We Treat
We treat people who've been affected by:
We also treat people who've been affected by other types of colitis (inflammation of the colon's inner lining), including:
Diverticular colitis.
Diversion colitis.
Indeterminate colitis.
Infectious colitis.
Ischaemic colitis.
Medication-associated colitis.
Radiation colitis.
Inflammatory Bowel Disease Complications We Treat
We also evaluate and treat complications of IBD and colitis, including:
Fistulas
Fistulas are abnormal openings or holes that develop between two organs. Inflammation, often related to Crohn's disease, can cause fistulas. The types of fistulas we treat include:
Enterocutaneous, between the intestine and skin.
Entero-vaginal, between the bowel and vagina.
Entero-vesical, between the bowel and bladder.
Perianal Crohn's disease fistulas, between the anorectum and skin.
Pouch complications
We evaluate and treat patients who've had complications associated with ileoanal pouch surgery, when surgeons remove the colon and rectum due to colorectal disease. These complications include pouchitis, inflammation of the pouch. Pouch treatments we perform include:
Pouch revision: Repairing the pouch when it fails.
Pouch excision: Surgically removing the pouch when it fails.
Other conditions associated with IBD
Cleveland Clinic London specialists also treat complications of IBD that affect your:
Blood (haemopoietic), such as problems with clotting (coagulation).
Colon, such as abnormal cells (dysplasia) and colorectal cancer.
Eyes, such as inflammation of the episcleritis (clear layer on top of your eye's white part) and uveitis.
Intestines, such as narrowing of the intestines due to scar tissue (strictures).
Liver and biliary tract (hepatobiliary), such as primary sclerosing cholangitis (when inflammation leads to scars in the bile ducts), fatty liver disease and autoimmune liver disease (when your immune system attacks your liver).
Lungs (pulmonary system).
Musculoskeletal system, such as arthritis, osteoporosis and osteonecrosis.
Skin.
Inflammatory Bowel Disease Diagnostic Tests
The tests we use to help diagnose IBD include:
Stool tests: Examining a stool sample helps us determine the severity of the inflammation.
Imaging scans: CT and MRI can give your provider more information about your gastrointestinal tract.
Endoscopy: Your provider uses a thin instrument with a camera at the end (endoscope) to examine your digestive system.
Inflammatory Bowel Disease Surgeries
If non-surgical treatments don't offer relief from your symptoms, surgery can help. We offer advanced surgical procedures for people diagnosed with IBD. Our surgeons specialise in laparoscopic, endoscopic and robotic procedures, which are less invasive than traditional surgery and result in shorter recovery times.
We focus on treatment that helps you feel your best while preserving as much bowel function as possible so you can live a better quality of life.
IBD surgeries we provide include:
Colectomy (bowel resection surgery): Our surgeons remove part or all of your colon.
Enterocutaneous fistula (ECF) surgery: You may need surgery to close an ECF. Our experts can perform this intricate surgery.
Ileoanal pouch procedures: Some people with colitis need complete removal of the large bowel. After this procedure, our surgeons can construct an ileoanal pouch so you can store and pass stools as you did before.
Learn More
Contact us or call +44 20 3423 7500 to make an appointment or learn more about our inflammatory bowel disease services.